The Fender Stratocaster coffee table
Posted on January 08, 2018
This post will show briefly a project I did a long time ago to build a Stratocaster coffee table.
Here you have the pictures:
IKEA countertop to make the table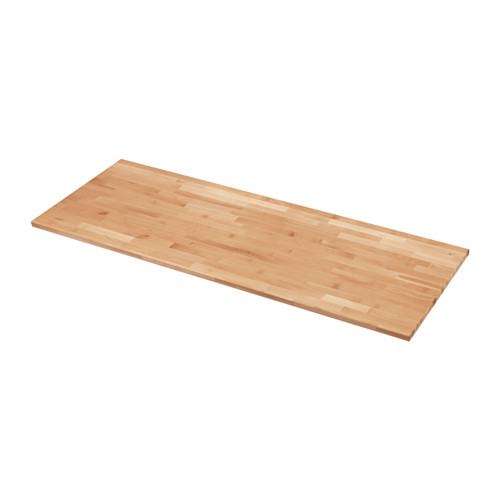 Source code for the table design
This link have the design I used to CNC the countertop. It's a simple SVG file that can be translated to .gcode without issues.
CNC machine view 1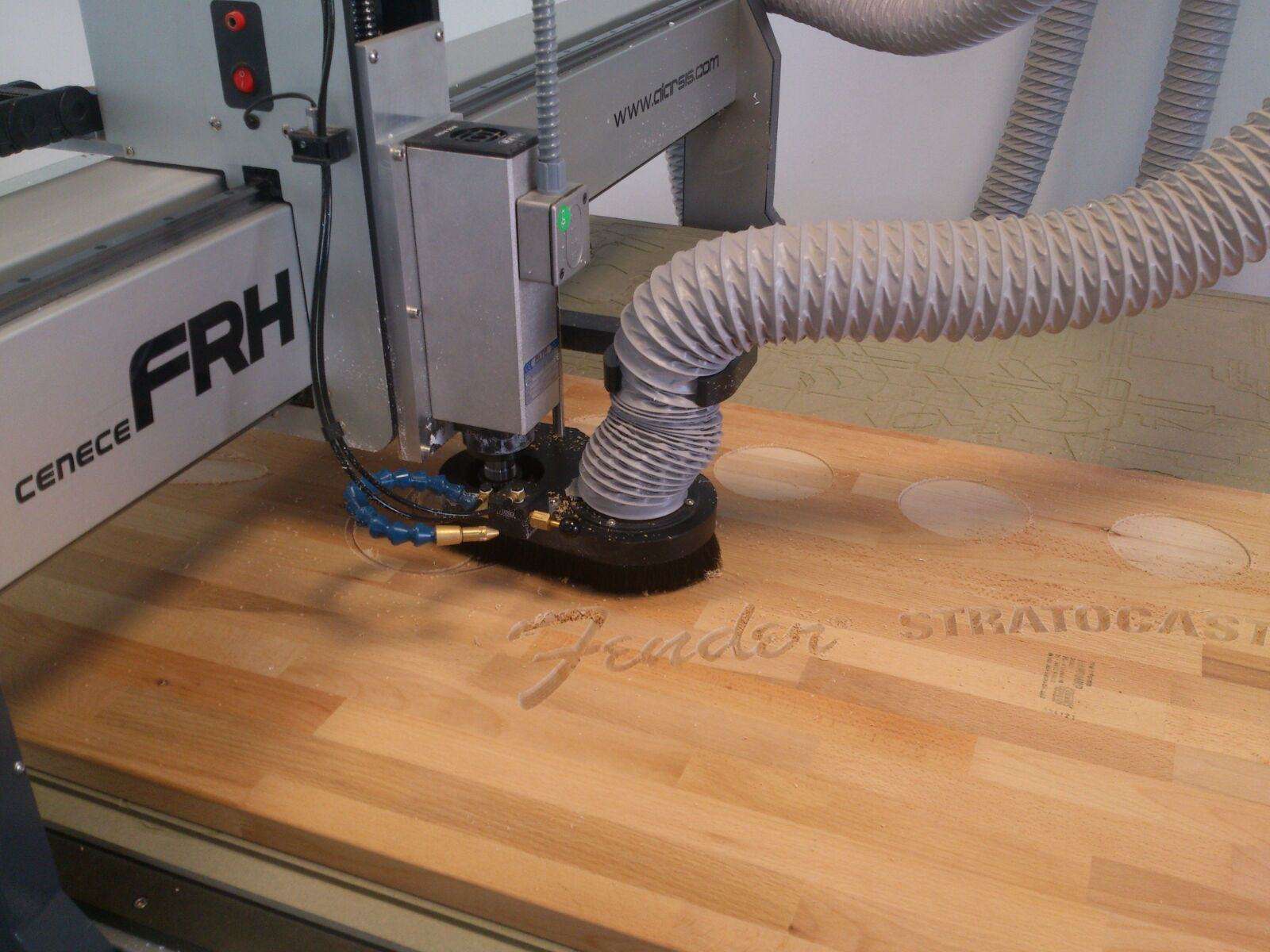 CNC machine view 2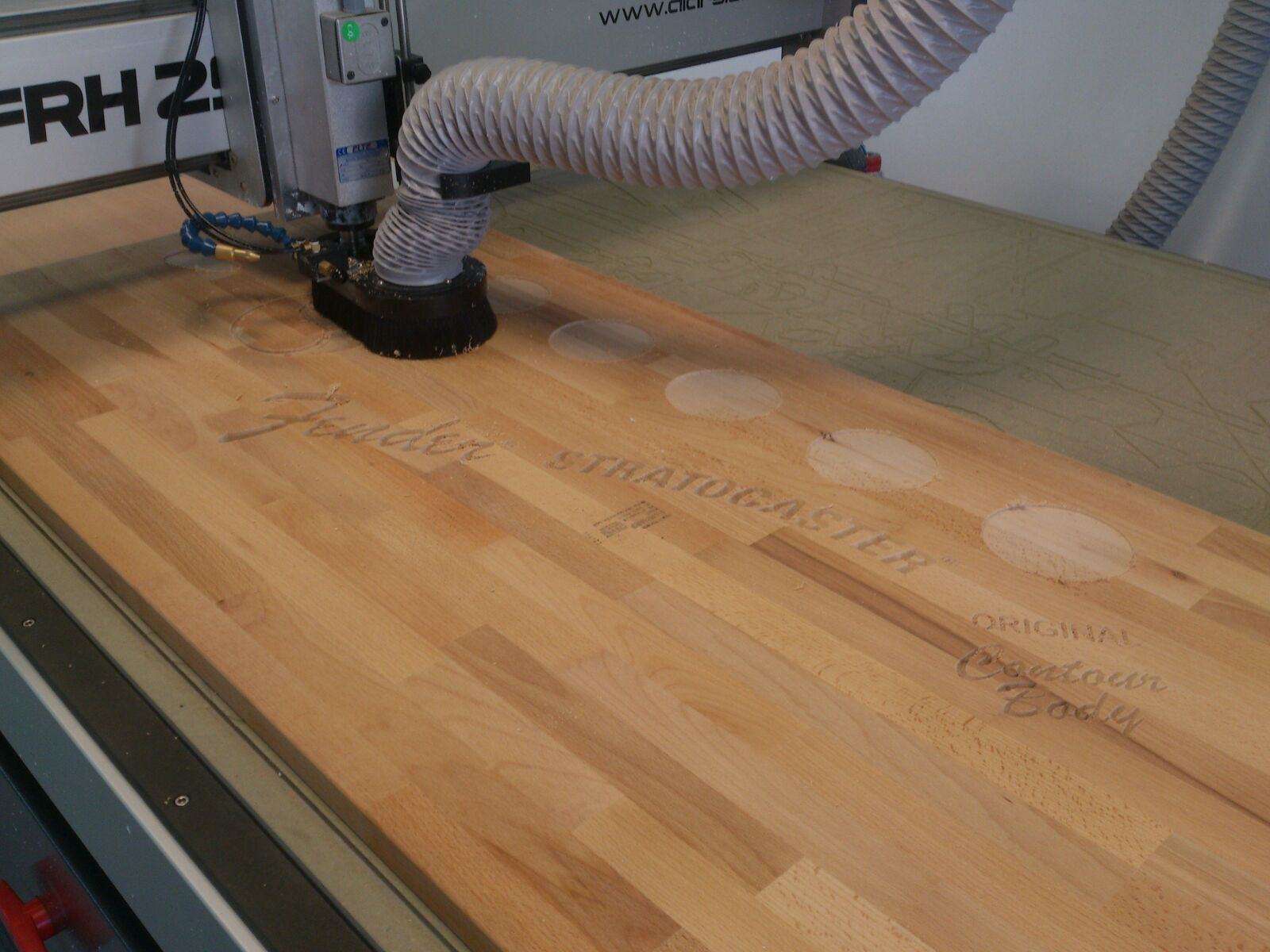 CNC video building the table
Machined countertop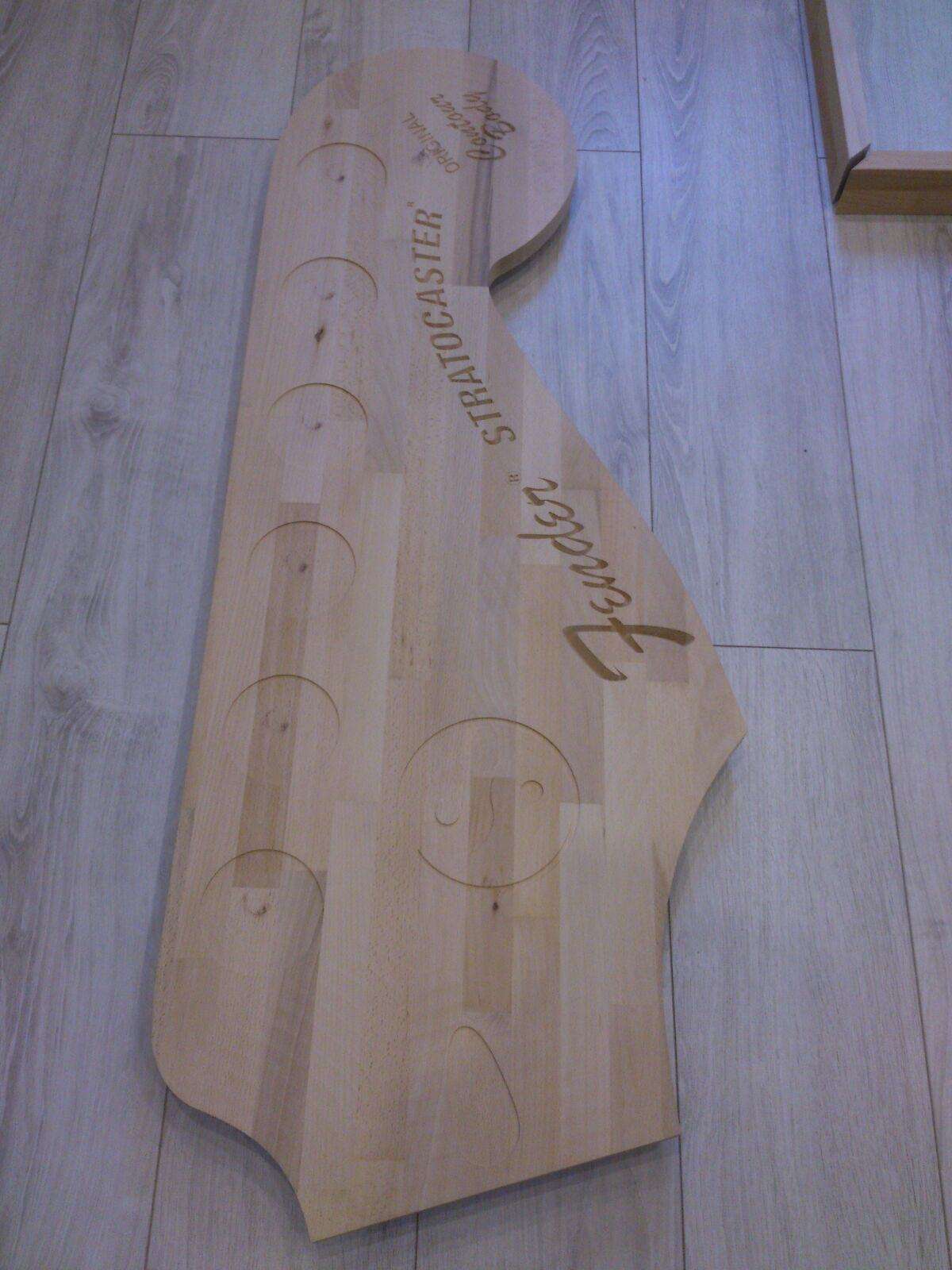 Applying some epoxy resin to fill the holes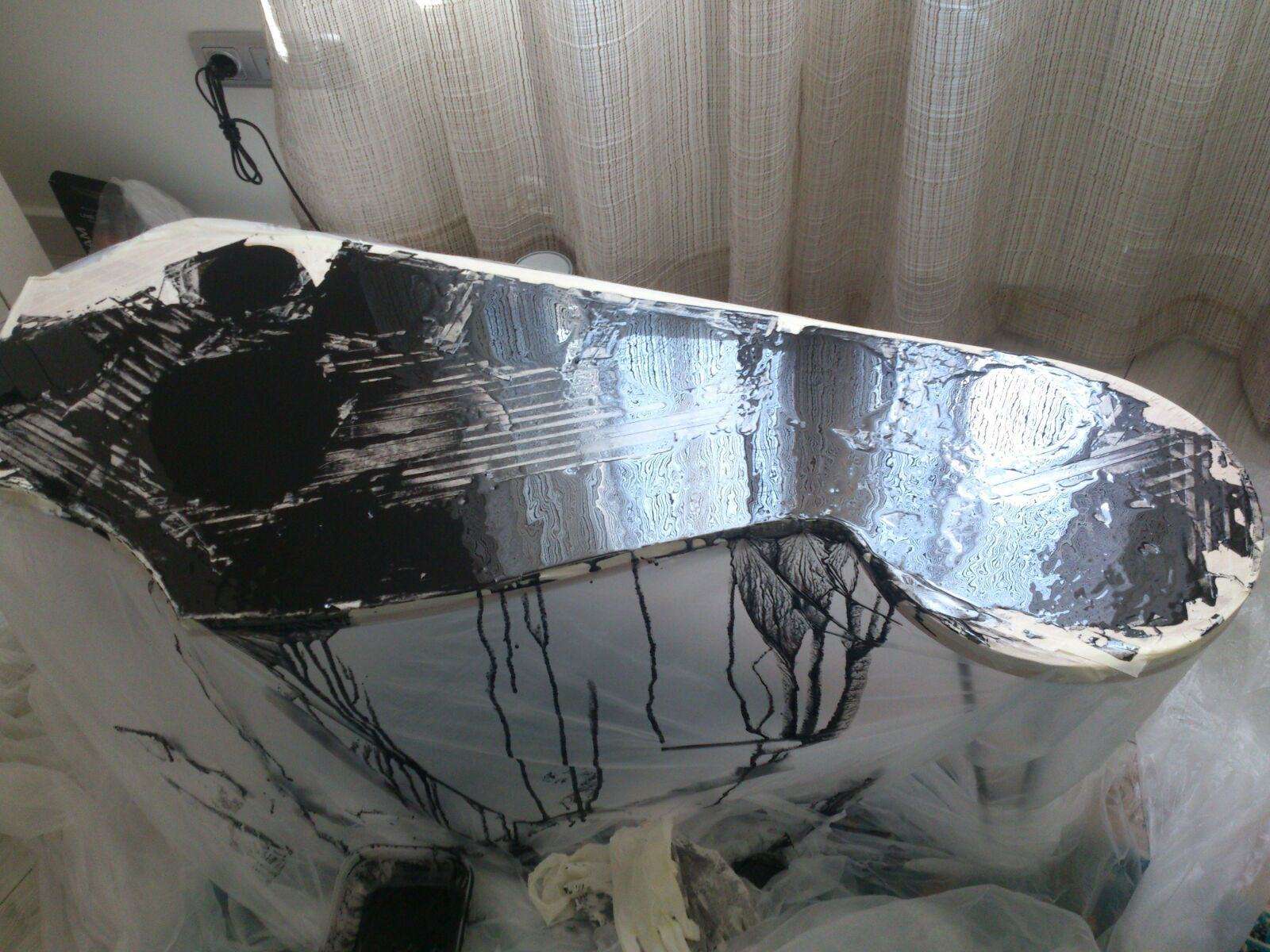 Table after first round of sanding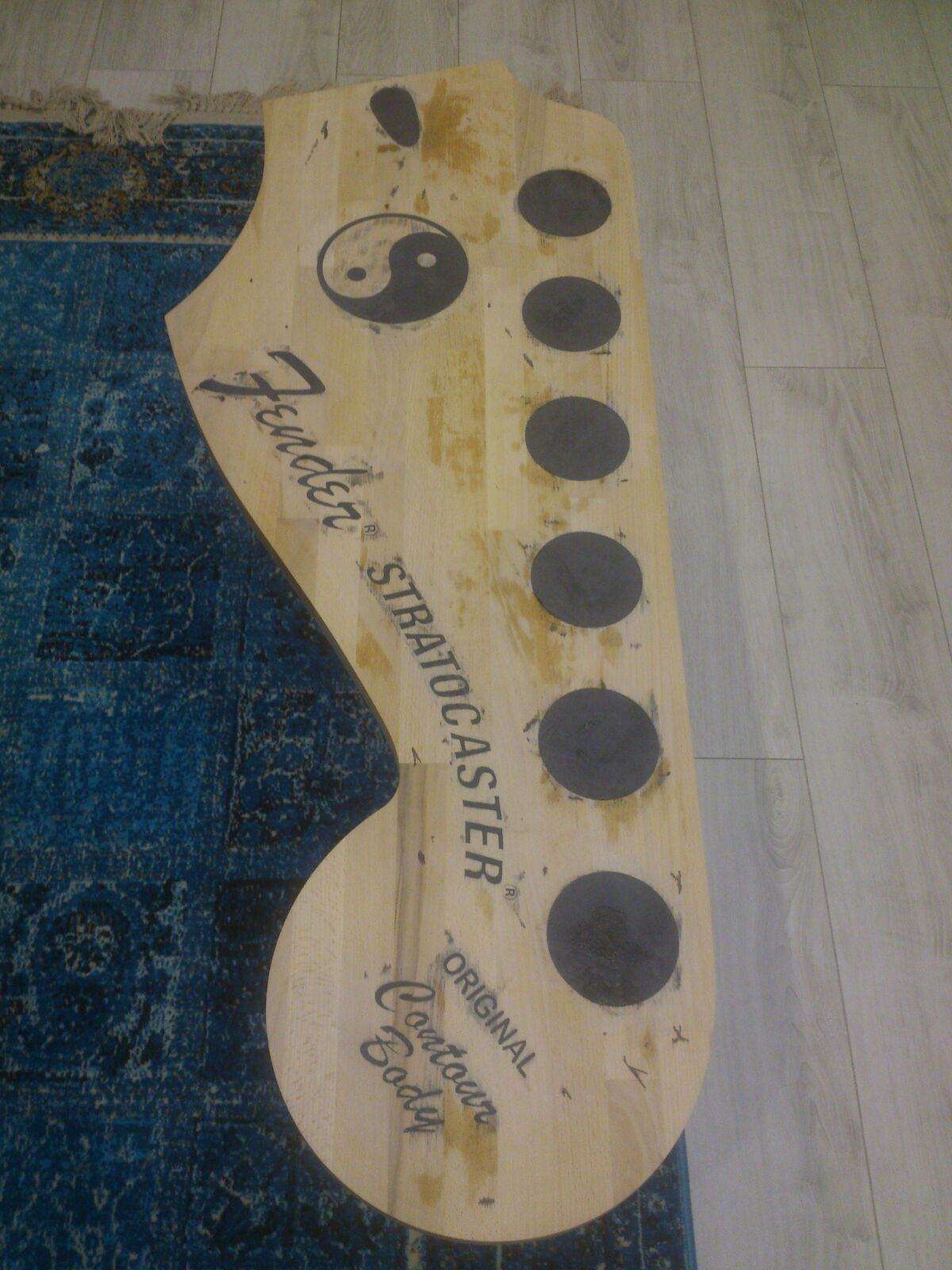 Table sanded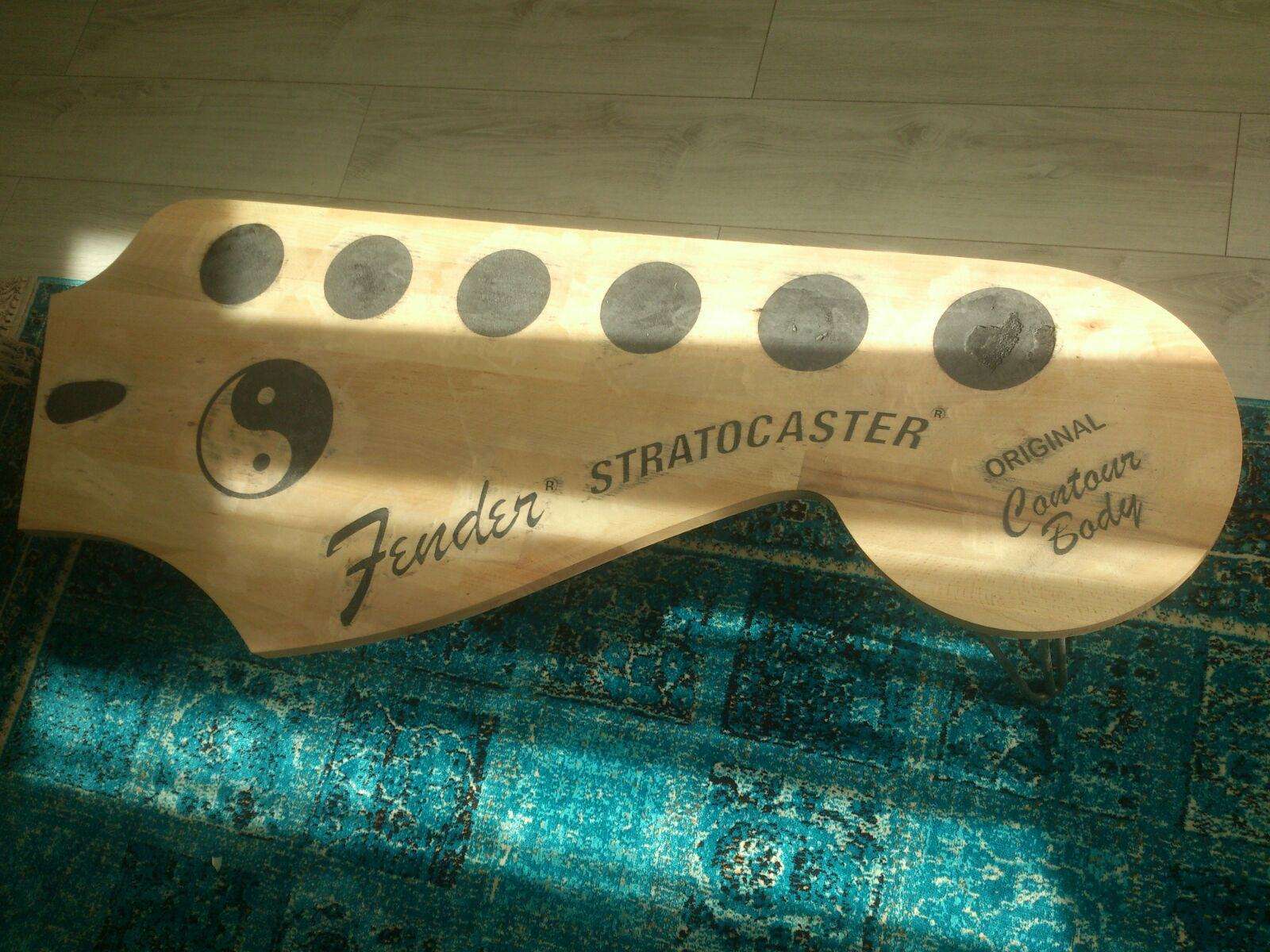 Hope you enjoyed reading this.